Vorson's digital signage for corporate offices is an industry leader in providing exceptional digital signage solutions tailored specifically for corporate environments. With our state-of-the-art technology and unmatched expertise, we are here to transform your workspace into a captivating and engaging environment that leaves a lasting impression on clients, employees, and visitors alike. Vorson's corporate office digital signage services include interactive digital smart tables, digital standees, indoor SMD video walls, smart mirrors, smart podiums, and many more to cater to your needs and provide a smart experience.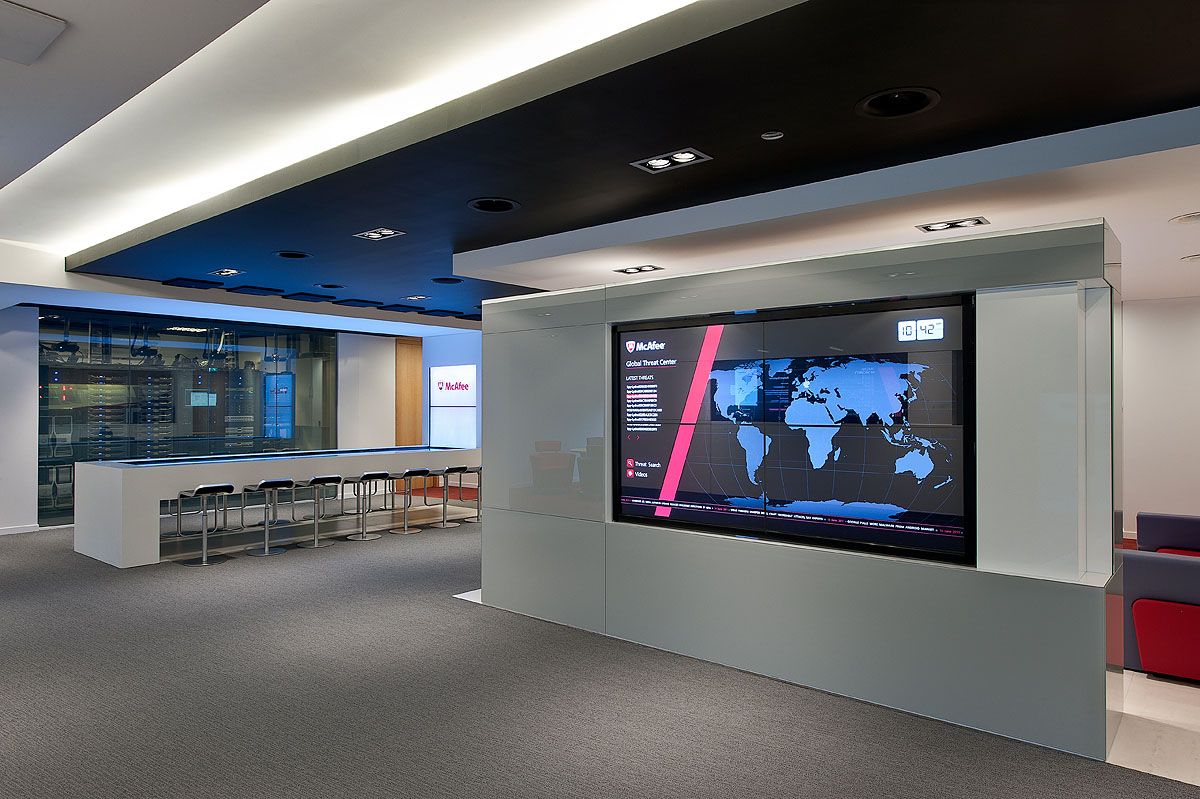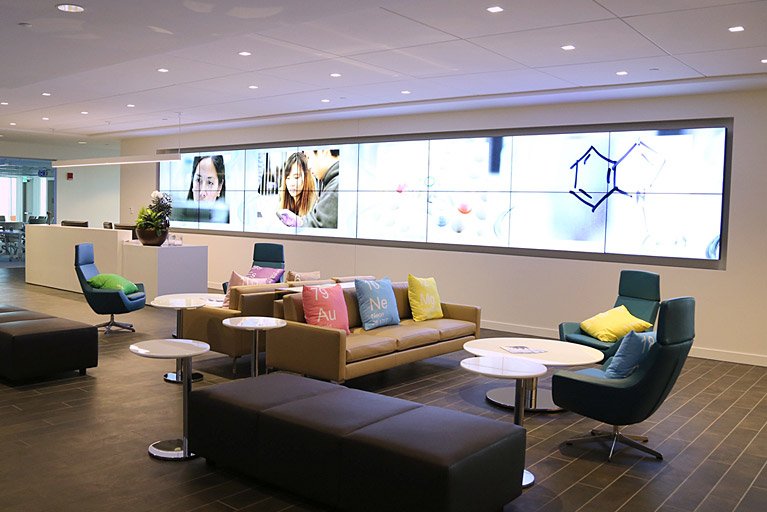 Dynamic and Engaging Content
Why settle for outdated and mundane communication methods when you can embrace the power of digital signage? At Vorson's Services, we understand the importance of effective communication in today's fast-paced business world. Our innovative digital signage solutions blend technology and creativity, allowing you to effortlessly convey your brand message, boost employee engagement, and captivate your audience.
With our convincing range of services, we offer a comprehensive suite of digital signage for corporate offices designed to meet your unique needs. From vibrant video walls that command attention to interactive touchscreens that encourage engagement, our cutting-edge displays will transform your office space into a dynamic hub of information and inspiration.
Vorson's digital signage transforms static communication into dynamic and visually captivating experiences. Corporate offices can utilize vibrant displays to showcase important announcements, employee recognition, company news, and upcoming events. With eye-catching visuals and multimedia content, employees are more likely to stay engaged and informed.
Customized Content Templates
Vorson's team works closely with corporate offices to design and customize content templates that reflect the organization's branding and messaging. Whether incorporating logos, color schemes, or specific fonts, the digital signage content is tailored to enhance the corporate identity. Corporate office digital signage solutions are tailored to align perfectly with each corporate environment's specific requirements and branding.
Vorson's digital signage solutions are scalable, allowing corporate offices to expand the network of displays as needed. Whether a single office or a multi-location corporate setup, Vorson's solutions can accommodate the organization's growth and adapt to evolving communication needs.